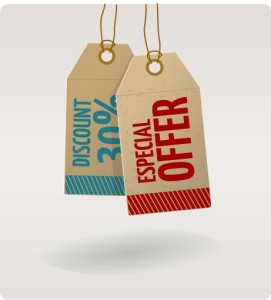 In my last post, I mentioned that I had been to a live training earlier this month with Adam Urbanski called Overnight Authority. I learned so much there that I have several posts lined up and this is the next in the series.
One night of the workshop we had a bonus session that included a sales exercise. A big part of what I learned at the workshop is that sales is what makes a business. All the other things you do serve only to make sales possible and/or more likely. Sales is a real challenge to many solopreneurs because we love what we do and really want to help people. We'd do it for free if we could! But the truth is, without a sale you can't help anyone. All of the greatness you have to offer is wasted if nobody buys it.
In the first part of the evening, we learned some of Adam's techniques on consultative selling which is a way of conducting the sales process as a consultation not as a hard sell. Then, we did the next logical thing which is to pair up and try to sell each other something! Gulp. The thing was, this was not a role playing exercise this was for real! If you sold something, you had to deliver and the other person had to pay. There were also no requirement that what you sold had to be something you already offer or even something in your business.
What was hard for me is that when I have a one-on-one sales conversation I go in prepared. I've asked a few questions already and have looked at the person's website. I also have all of my own material – prices, terms, etc in front of me for easy reference. In this conversation, I was totally unprepared! I have to say, I really didn't want to do this exercise but I had already entrusted Adam with my time and investment so I trusted him here as well.
Here are 3 big lessons I learned from that exercise. Just for the record, I've already shared everything with the other people mentioned because it was a learning exercise.
If your prospect says you don't understand don't argue! When I was the prospect, my seller argued with me in this manner and all it did was make me dig in even further and argue back even harder. It completely shut off any possibility of us getting to an understanding. It felt condescending and frustrating, especially when the answer I got was way off base from what I wanted to communicate. At this point, my thinking is that if your prospect says you don't understand, the only logical answer is something like "Can you help me to understand better?"
When you are selling, don't be too attached to making a sale. I've heard several sales professionals say something like "Be committed to helping them make a decision, but not what that decision is." This feels really good to me and I try to do it. When I was the seller, I felt close to making a sale at one point and got a little too over-eager and started spewing words out. When I was the prospect, I sensed this from my seller and it made me not want to buy anything that might be offered.
Finally, don't be afraid to wing it! If someone is sitting in front of you with a problem that you can solve and they want to hire you, find a way to make it work. Lots of people in the room made sales that night of things that didn't even exist when the exercise began. Create a package on the spot or do something unconventional. Don't let a chance to serve someone else get away because you don't have a package that fits.
What is your favorite piece of sales wisdom?  How did you learn it?  Tell me about it in the comments.