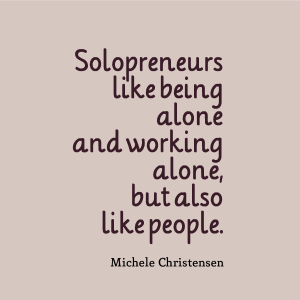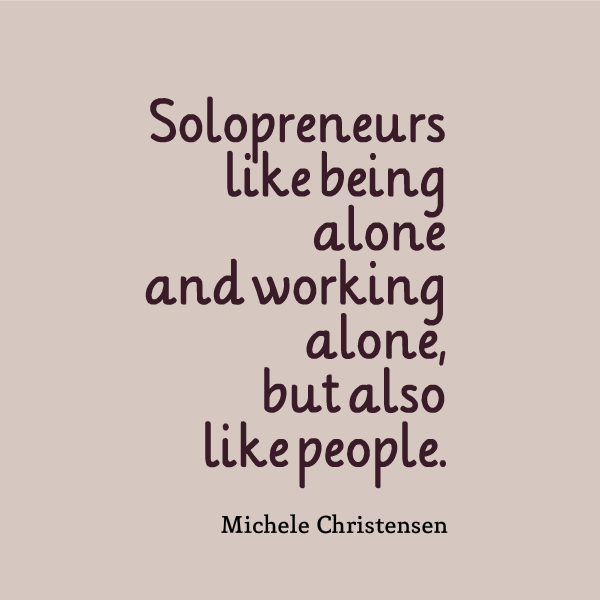 There's a curious thing about being a solopreneur – in order to be successful and happy as a solopreneur, you have to like being alone and like people too.




You have to like being alone because much of your work will happen while you are alone.  The business is really built on you and what you offer.  You are the business.  From an outsider's perspective, it might seem like the perfect fit if you don't like people.  However, a one-person business is the possibly the worst place to try and hide if you don't like people.
As a solopreneur, you provide the product or service your business sells which may or may not involve people.  You also provide the marketing and customer support, and those definitely involve people!  Any time you collaborate for publicity, co-creation or for any reason it's you who is doing the collaboration.  As a solopreneur, there isn't anyone who can take those meetings for you.  Even if you use outsourced help, those people are not the face of your business the way you are.
If you are thinking of a solopreneur business, be honest with yourself about how much you like people.  If your ideal is to sit behind your computer and never talk to anyone you might not be able to build a successful solo business.  If you like people and you relish quiet time alone, you might just find a business model you love!
This is one of the ideas I help you explore in my book "Is a Solopreneur Business Right for You?"  It's available now in the Kindle store for reading on any Kindle device, on the free Kindle desktop reader, or on a free app for your tablet or smart phone.