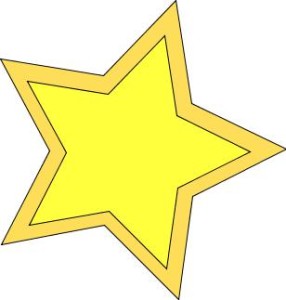 at the appropriate level of quality.
Gotcha, did I? The popular version of this saying is "Anything worth doing is worth doing well," and for the life of me I cannot figure out how something so plainly false got to be so generally accepted as true. I could give you numerous examples from my personal life, and it applies to business as well.
There's something about working on the internet, having a website, and posting things that everyone can see forever that compels us to try to do it perfectly. This is not only a huge time suck, but it's also a disservice to the people who want to hear from you. They don't want perfection, and you can't deliver it anyway. No matter how great something is, it can always be better. I've found for myself and clients that most of what you do to run a business can be "good enough" with great results. I know people (not in my community) who delayed months even starting a business because their logo wasn't perfect, or their website needed work or some other item wasn't in it's final form yet. As an entrepreneur, your website/logo/business cards/tagline/etc will always need work so don't delay offering your unique gifts to the world getting them perfect. It's an educated guess anyway until you start working in your business.
As solopreneurs, we are particularly vulnerable to this because the business is so closely related to ourself. This is a valid concern – you certainly don't want to be putting junk out there with your name on it, but try to make an honest assessment of how good it needs to be to serve the people who need you. There's often a direct correlation in how long you delay something and how close to perfect you try to get it. If your goal is to serve others though your work, you may be depriving them of something they want or need while you try to get it perfect.
I think, sometimes, there's a temptation to procrastinate or hide behind getting things perfect. If a person can spend all day writing perfect tweets, then they're "busy" and "working," but don't have to risk putting any real work out in the world.
The only place I encourage you to always do your best is in working directly with clients or in creating things to sell. These things should always get your best efforts.
How well do you do things? How do you decide? Are there things that aren't worth doing well? Leave me a comment and tell me what you think.