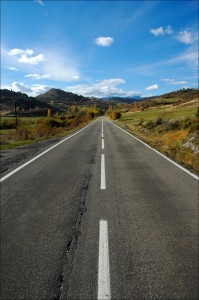 One of the traits I continue to develop as I spend more time as a solopreneur is self-discipline.  It's really important to be able to keep yourself on track when you work primarily alone.  There's nobody else to impose deadlines, and for many projects nobody will even know if you make your deadline.  There's no boss to sign your timesheet and nobody but your bill collectors care how much you get done.
That's why it is absolutely critical that you can be disciplined with your time and hold yourself accountable if you want to make it as a solopreneur.  There's a bunch of ways that being disciplined helps every entrepreneur, but here are 3 areas where it helps especially greatly for solopreneurs:
You need some tolerance of boring tasks.  Yes, everyone loves to talk about how great self-employment is because you can work from home in your pajamas, blah, blah, blah but the dirty secret that nobody talks about is that you have some boring things that you have to do as well!  If you can't handle some boredom from time to time, you might not be a good candidate for a solopreneur business.  Some tasks that you find boring may be able to be outsourced or eliminated but you will probably have to tolerate at least some boredom.
You've got to finish your projects.  Entrepreneurs love to start new projects – they're just so exciting and full of potential.  However, most projects produce no tangible results until they are completely done, but before they get completely done they get tedious.  The novelty has worn off but the payoff is a ways down the road.  This is where it is hardest to keep chugging away.  It's where the temptation to quit and get on the rush of a new project is greatest, but it's also almost the worst place to quit (the worst would be right before you finish).  You have to be able to power through the rough spots and finish your projects in order to be successful and get things accomplished.
You've got to schedule yourself and keep to it.  It's easy to let things just run over a few minutes here and there, and by the end of the day you've spent hours more than you wanted to with nothing to show for it.  As a solopreneur, your day often has no natural boundaries so it's up to you to create and stick to them.  You've got to have the discipline both to actually make a schedule for yourself and then to stick to it.
Discipline is an important component to success in any endeavor, but it's especially important for solopreneurs because we have to have it come from ourselves.  How has your self discipline helped you succeed in your solopreneur business?