Martina Zorc Interview
Attention Entrepreneurs:  Grab this audio recording of me interviewing Martina Zorc of Star Brand Studio to learn how branding can help you attract the clients you love!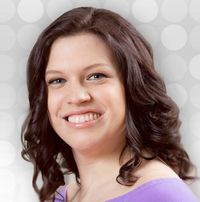 I'm a solopreneur, and love the solo business model but I also love to work with people who bring skills and knowledge to the table that I aren't my strong suits.  Martina does just that by sharing her ideas about branding and her system for branding your business.  If you thought branding was just about colors or logos, you are in for an eye-opening experience!
Fill out the form to the right and download your recording to learn:
Martina's definition of branding (hint: it's much bigger than you probably think)
Why not being selective can be a catastrophe for your business
The do's and don't of attracting ideal clients, not just any clients
Martina's 12-step branding system
This audio is one of those things that will really get you thinking and get some new ideas flowing.  I'll also be sending you tips and strategies in future emails designed to help you have a successful business.  I look forward to your feedback after you've had a chance to listen.
Michele
PS – Martina offers a free gift on the recording, and the page she mentions is still up but the gift has changed.  Be sure to check it out!
Michele Christensen, Speaker, Strategist and Champion for Solopreneurs